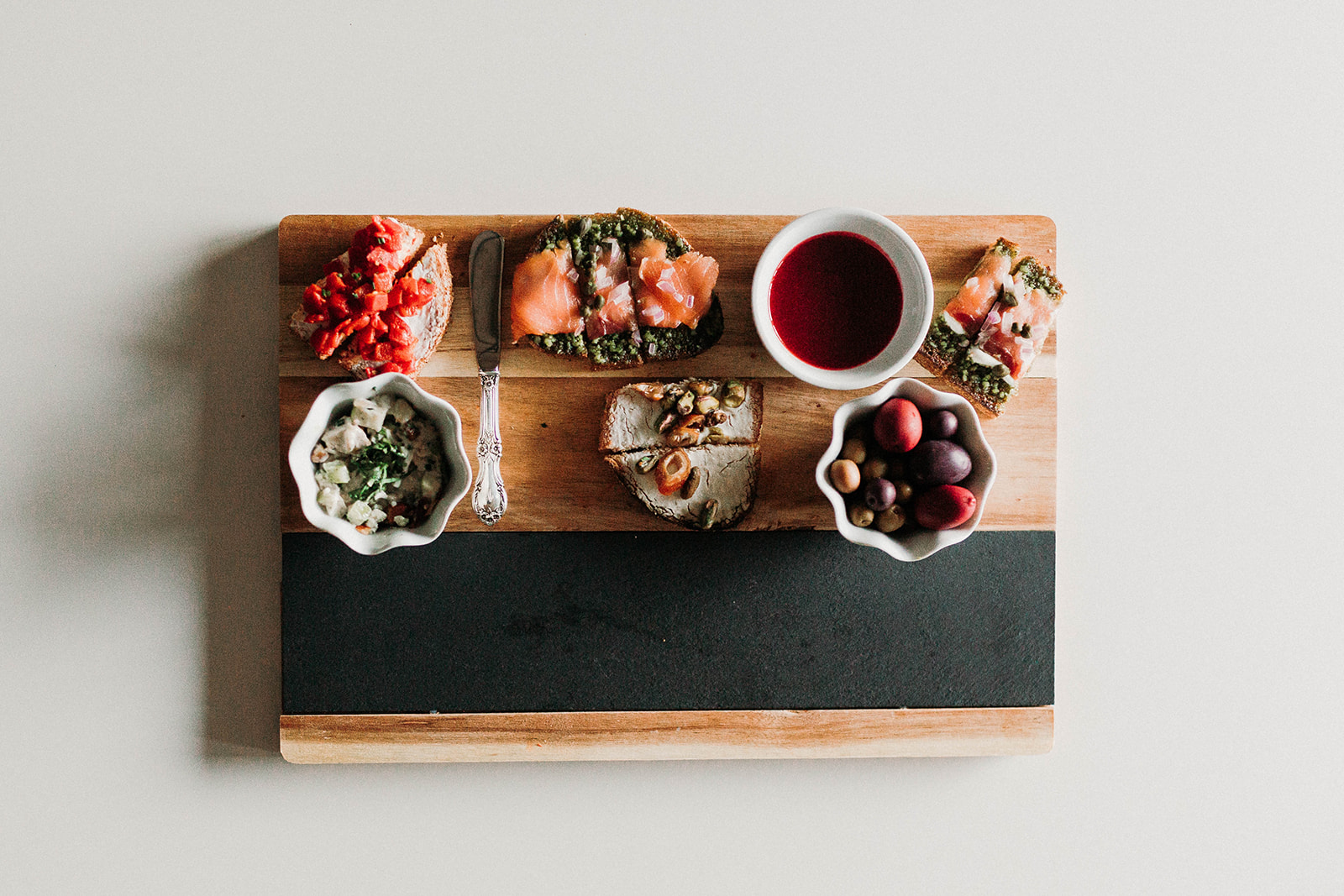 WHAT?
Introduction to nutrition therapy, learning the skills needed to be a provider who can effectively assess, refer and support eating disorder, disordered eating, substance use disorder, depression, anxiety and co-occurring conditions.
This includes improved initial assessment data collection, numerous professional and client specific activities and tools, working in a treatment center vs outpatient (private practice), and so much more.

WHO?
All registered dietitians (RDs) who work with humans require training in these areas. RDs receive little to no education on mental health, longer term nutrition therapy practices and the language that is essential to understand as clients with these struggles will come through your office.
Other healthcare professionals including therapists, nurses, physicians and health coaches will learn a great deal from this training, however CPEUS cannot be provided.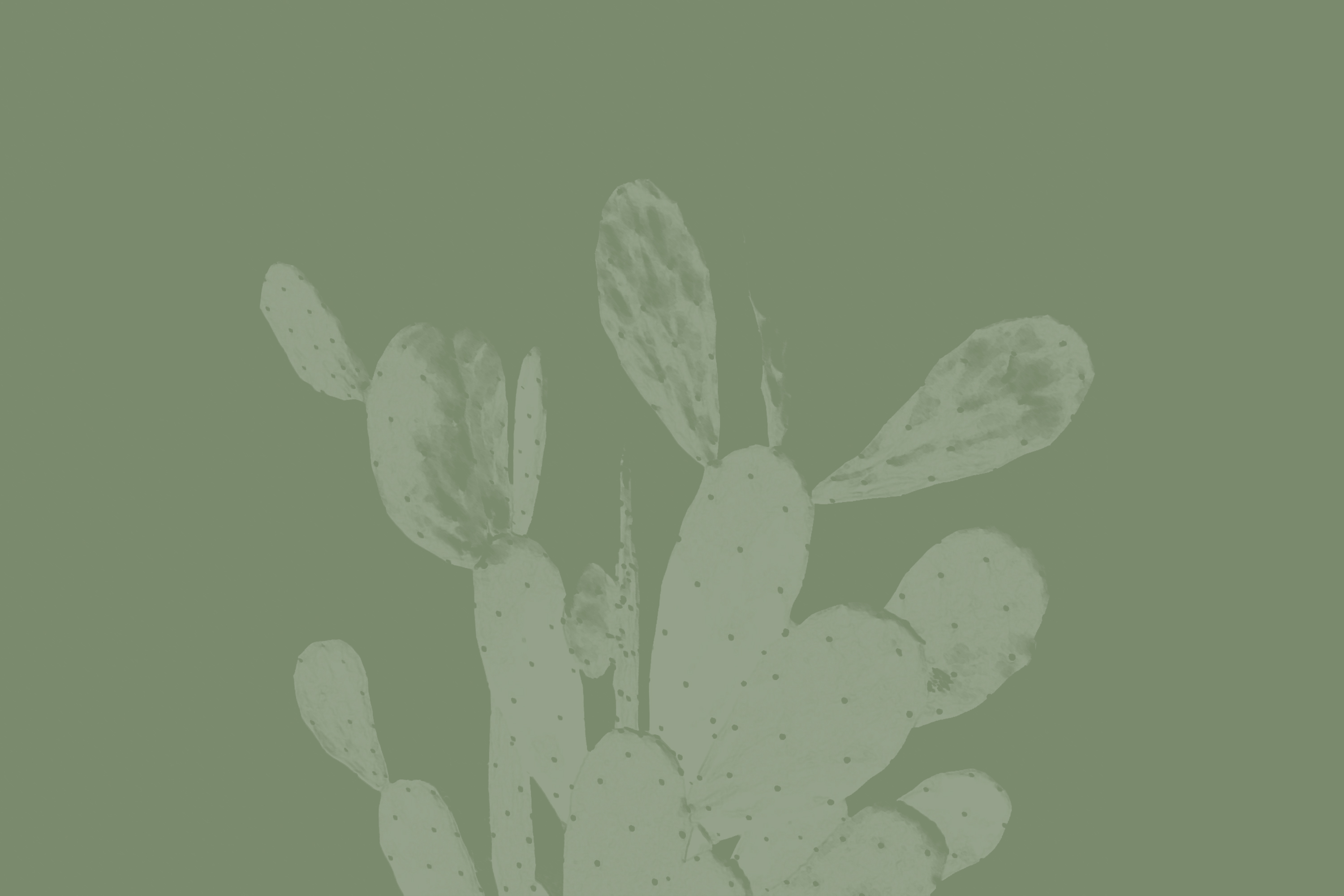 WHY?
It is about time RDs expand our scope of practice to include nutrition therapy which supports the critical, universal, and dynamic role that mental health plays in our connection to food, nutrition, and body image.
Malnourishment, poor nourishment and starvation impact body systems; so can trauma, genetics and other life circumstances. RDs can be included in the larger mental health and well-being journey, helping to improve potentially dangerous food behaviors.



DYP+ Training Highlights
Online, self-paced training for registered dietitians (RD) and healthcare professionals

10+ hours of video learning (5 Modules) with closed caption

10+ activities for the professional and client

2 Case studies with video discussion

5 Handouts to share with clients

Outline for running successful client groups

Research articles

Additional Recommendations continued learning list

14.5 CEUs via CDR
Weight-inclusive, client-centered, evidence based-learning with considerations for the inclusion of all people and identities.

Module 1: Part 1
The Essential Role of the RD: A shift in perspective
Objectives:
1.     Define and outline mental health prevalence, diagnosis and how it informs nutrition support/care.
2.     Outline levels of care (LOC) and how each supports nutrition outcomes using progressive nutrition education and individualized behavior change approaches.
3.     Explain the systems that often influence negative food and body attitudes, and how those can exacerbate mental health presentation.
Outline:
a.     How to be successful with this training – tips, tools, navigation
b.     DSM-5 overview
c.      Outline and define mental health
d.     Important concepts related to mental health care structures
e.     Introduction to Health at Every Size®
Module 1: Part 2
What RDs Bring to the Table: Highlighting strengths and weaknesses
Objectives:
1.     Define the role of the registered dietitian as it relates to the larger field of behavioral/mental health treatment and nutrition support via evidenced-based care, clinical-consensus, and lived-experience.
2.     Summarize the 8-basic emotions along with the physical impacts that emotions can have on individual food and body experiences.
3.     Recognize the limitations of the dietetic education which impact RDs abilities to provide quality, diverse and individualized nutrition support.
Outline:
a.     Overview of specialty credentials: CEDS, CEDS-S, CSSD
b.     Why the RD role is essential in mental health support
c.      Utilizing the Standards of Practice and Standards of Professional Performance for eating disorders, mental health, addictions and more.
d.     Replacing the goal of "healthy" with holistic wellbeing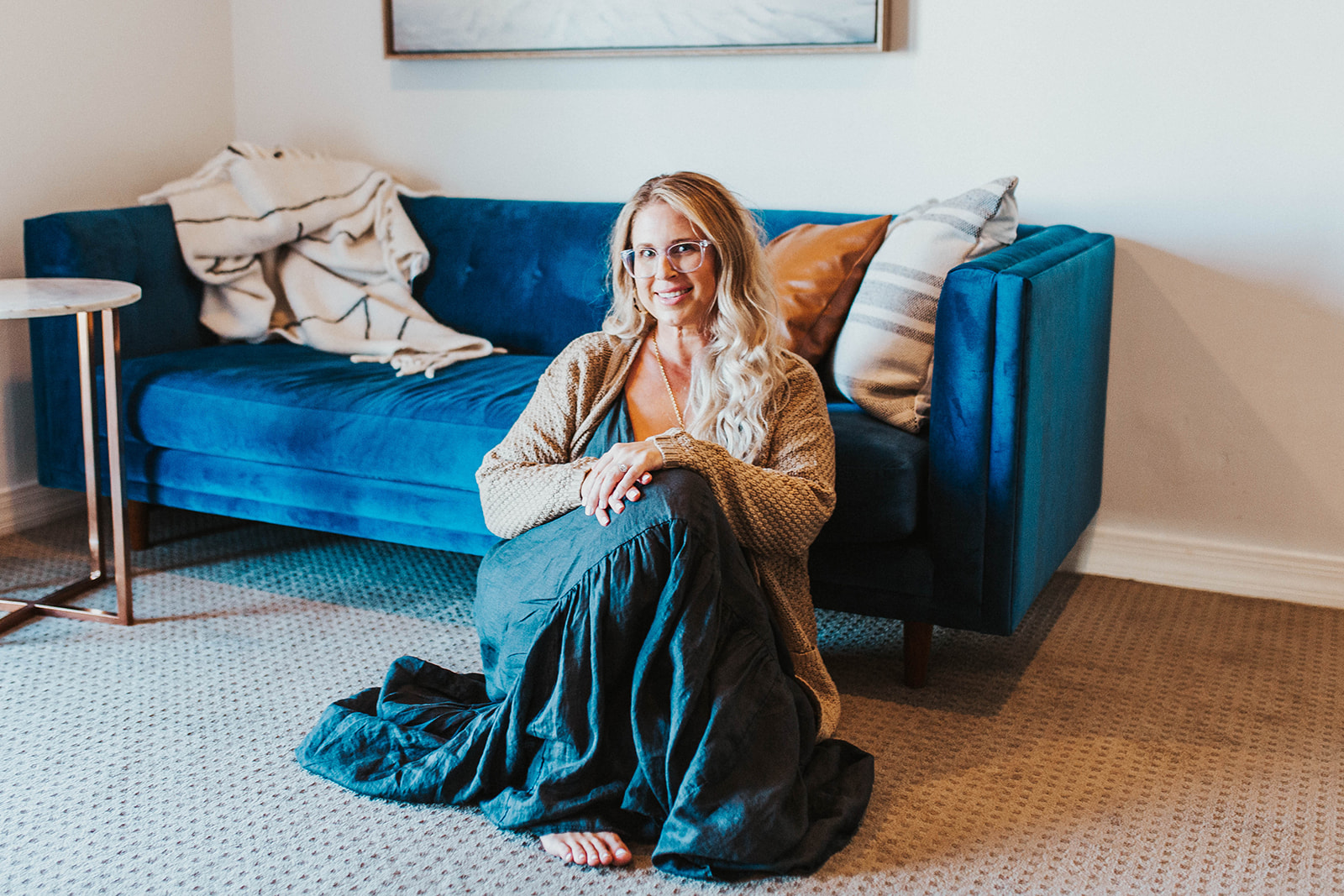 Author: Megan A. Kniskern
MS, RD, LD/N, CEDS-S
Megan is the owner of MAK Nutrition Services, LLC working with clients, providing professional supervision and precepting future registered dietitians. She is also a Senior Lecturer at Arizona State University (since 2014) teaching management, leadership, professional preparation, and basic nutrition courses along with a graduate eating disorders and substance use disorder course which she developed. 
Megan's strengths are working with complex eating disorder clients, providing RDs supervision in the areas of eating disorders, substance use and mental health nutrition support; educating through a non-diet, weight inclusive, client-centered lens to help improve food dynamics and body connection.
As co-author of the Revised 2020 Eating Disorder Standards of Practice and Standards of Professional Practice (Nov 2020), Megan has loved serving in past leadership roles with the Behavioral Health Nutrition (BHN) DPG and continues to be involved with the International Federation of Eating Disorder Dietitians (IFEDD).
Module 2: Part 1
The Missing Pieces: Limitations in the RD training
Objectives:
1.     Discuss the importance of hunger and fullness cues to improving individual connection to food and mood awareness.
2.     Analyze the impacts of information and lived experience on making nourishing and emotionally satisfying food decisions.
3.     Expand the RD assessment and scope of practice to include discussions related to body image, food and mood and connecting to body cues.
Outline:
a.     Hunger and fullness cues – a tool for communication and connection
b.     Moving away from linear MNT thinking into whole-person (holistic) care
c.     Food Balance Spectrum
d.     General nutrition "red flags"
e.     Embracing food satiety and pleasure while exploring food dynamics and beliefs
f.      Body Experience – definition and overview of body image work
Module 2: Part 2
Reflecting & Embracing our Relationship with Food: Doing the work
Objectives:
1.     Outline trauma and describe the role of the registered dietitian in providing nutrition support for mental health recovery.
2.     Applying personal values to the individual treatment process and to help identify priorities and goals for client outcomes.
3.     Outline nutrition assessment questions that can best inform client nutrition support needs based on holistic wellbeing.
Outline:
a.     The impact of core values on food choices and recovery motivations
b.     Trauma basics and understanding trauma-informed care
c.     Overview of the Developmental Model by Pia Mellody
d.     Traditional nutrition assessment and weight-centered care: a review of "do no harm"
Deepen Your Perspectives Online Training
Course Overview
Module 3: Part 1
Foundations for Care: A review of essential mental health research and putting it into action
Objectives:
1.     Review the history of mental health research as it relates to malnutrition and external influences on body appearance/satisfaction.
2.     Outline specific nutrition initial assessment screening questions for SUD and ED.
3.     Summarize clinical consensus recommendations for session frequency and duration based on level of care and acuity of need.
Outline:
a.     Looking back at mental health research
b.     Food and mood impact and overview
c.      Cult Theory – food as a religion/belief structure
d.     SUD and ED specific initial nutrition assessment details
e.     Goal setting, session frequency and length based on need and level of care
Module 3: Part 2
The Physical & Mental Harms of Weight Centric Care: We are more than our bodies
Objectives:
1.     Define weight centric care and identify how it contributes to mental health in negative ways.
2.     Introduce the discussion of race, sex, gender as they relate to stigmas and ideals of being "healthy".
3.     Outline the bias and stigmas surrounding body size, including weight, image, experience and movement.
Outline:
a.     The "*besity" epidemic research review and challenge
b.     Emphasis on understanding stigma and bias presentation and harm reduction – weight, size, addiction, and mental health
c.      The Body Experience also known as Body Image outlined and defined
d.     Health at Every SizeTM overview and summary of research
e.     Our roots in racism and judging the Black body, elevation of the "white thin ideal"
Module 4: Part 1
Practical Approaches to Care: Best practices for nutrition support
Objectives:
1.     Introduce new tools such as meal planning (exchanges, components, and plate method), mindful eating, Intuitive Eating, etc. all through a weight inclusive lens.
2.     Differentiate the positive and negative impacts of each nutrition support intervention with consideration for presentation of unique struggles, triggers and understanding.
3.     Identify the need for tube feeding support along with general supplements best indicated.
Outline:
a.     Into the weeds with meal planning, the good and the bad
b.     Simplifying and diversifying meal planning and meeting the needs of the individual
c.      Overview of mindful eating, Intuitive Eating and more
d.     Discussing weight monitoring
e.     Medications and supplements best indicated for mental health support
Module 4: Part 2
Fueling the Gut and Metabolism: Foundations for healing food and body dynamics
Objectives:
1.     Evaluate gastrointestinal impacts of insufficient and inconsistent fueling behaviors and how best to correct through nutrition support.
2.     Interpret food rituals and food behaviors along with medical evaluation to offer individual nutrition care.
3.     Examine the components of MNT that contribute to physical and behavioral health (gut function, liver, macro and micronutrient deficiencies, metabolic changes, etc.)
Outline:
a.     Gut disruption with ED and SUD behaviors
b.     How emotional dysregulation impacts gut function and mental health exacerbation
c.      Metabolic complications – acute and chronic
d.     Metabolism basics and a review of Set Point Theory
e.     Gut Brain connection, psychosomatic functions in the body
Policies & Questions

How long is the training available to me?
This training does not have an expiration date. It is available to you as many times and for as long as...forever!
Who is this training for?
This training was created specifically for registered dietitians (RD, RDN), dietitian technician registered (DTR, NDTR), and students completing their dietetics education. CPEs can only be provided for RD professionals, however other healthcare providers will find this content valuable. Therapists, nurses, behavioral health techs, case managers will all find value in better understanding the role of the RD in the mental health care process along with the dynamic role that food behaviors and body impact have on short and long term recovery.
Can I start the training today?
Yes! As soon as you purchase the training you will have access to all of the course details.
How do I obtain the CEU credits?
To obtain the CPEU certificate a quiz and survey must be completed upon completion of all course content and materials.
Do you offer a refund?
No refunds will be considered unless it is within 2 weeks of the purchase date. It is my sincere hope that you will find strong value in this training, with that said refund will be considered and a $75 administration will be enforced.
Please contact [email protected] with questions.
Policies: Each course purchased is available only to 1 professional. Login, videos and documents are NOT to be shared with anyone other than the individual who purchased the course. Failure to follow these copyright policies will result in being immediately terminated from access to the course and course materials.


Module 5: Part 1
Centering Substance Use Disorder: Enhancing the traditional recovery model with new perspectives
Objectives:
1.     Define how primary and secondary malnutrition presents with substance use disorder.
2.     Recognize the macro and micronutrient concerns specific to substance use type, frequency, and history.
3.     Compose individual nutrition support recommendations that support healing body systems and expanding food adequacy and variety.
Outline:
a.     Recognizing a crisis of substance use and overdose in the U.S.
b.     Impacts of acute and chronic alcohol abuse on the whole person
c.     Understanding Wernicke's encephalopathy and other SUD deficiency concerns
d.     Nutrition support from detox, into long-term recovery as an essential support modality
e.     Review of street and prescription substances – appetite and nutrition impacts
f.      Highlight of cannabis withdrawal syndrome (CWS)
Module 5: Part 2
Continue Filling Your Toolbox: Breaking free of linear MNT thinking, expanding scope of practice
Objectives:
1.     Apply evidence-based therapeutic modalities such as MI, ACT, CBT and DBT to improve nutrition intake and reduce food driven anxieties.
2.     Identify a plan and essential approaches to navigating client reports of suicidal ideation which will present when working with mental health.
3.     Developing and composing an effective nutrition support and education group.
Outline:
a.     Counseling skills to enhance role as a nutrition therapist – highlight on Acceptance and Commitment Therapy (ACT).
b.     Suicide Crisis numbers and ensuring support is in place; for the client and provider
c.      Groups and nutrition education – finding your voice
d.     Supervision support is essential for continued growth
e.     Training overview and closure